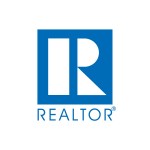 Well, June of 2015 was one of the busiest months ever in Williamson County.  Lots of sales.  We are getting lots of new neighbors.  Williamson County continues to be a popular place to live.
"You cannot overstate the value of a REALTOR® in these conditions. Sellers are juggling multiple offers and buyers are striving to find homes before they hit the market. REALTORS® are the all-stars of this market, helping buyers move in and sellers move up."
There is a lot to coordinate with the busy market and the challenges that come with it.
We are seeing a resurgence of new construction in the area as well as resales selling. I think I mentioned in my last blog that I am buying new construction.  This new construction has helped with the inventory shortages we have seen in the resales.  Ask your REALTOR, or call me if you don't have one, to show you new construction neighbors.  An experienced agent can bring a lot of value in new home construction purchases.  There are many things to consider in new construction that a REALTOR can help you with.
You can see the statistics for yourself at the Williamson County Association of REALTORS website. You can see the MidYear Statistics Here.