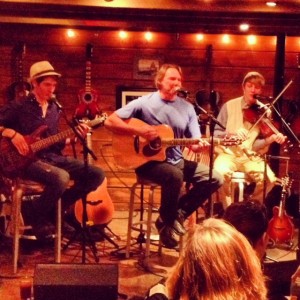 Good Question! Not so long ago, there were not a lot of places in Franklin to hear live music – despite the fact that we had lots of music people living in the area. I think the arrival of the Tin Roof 2 in Cool Springs was a bit of a game changer in that area. Mickey Roos BBQ was also an early player in providing live music for Franklin. I used to go to Mickey Roos fairly often on Bike Night with my Biker friends and we enjoyed the patio and the live music when it got going later in the evening. Now there are lots of places to hear live music. I am so glad I can stay close to home to hear great music instead of standing in line at the Bluebird or hanging out on Broadway in Nashville, though I do enjoy going to 3rd and Lindsley once in a while.
Places to hear live music include:
Mickey Roos on Hillsboro Road
Tin Roof 2 on Carothers in Cool Springs
Kimbros on Margin St. near downtown Franklin (great quirky bar)
Bunganut Pig on Columbia Pike – sometimes they have an indoor and outdoor option.
Pucketts on 4th Avenue in Downtown Franklin and their partner restaurants, Puckett's Boathouse near 1st Avenue and Pucketts in Leiper's Fork.
The Franklin Art Scene. I have been hearing bands or musicians play as I walk around town.
Those are the regular places to hear good music, well, it may not always be good, but most of the music around here is. One thing I am never afraid of and that is that the music will be bad. More often than not, you end up hearing session and touring musicians of 20+ years just kicking around with friends at the local places or backing up their younger friends or proteges. I really get spoiled.  If I hear live music anywhere else, I am often disappointed.  I just think this level of skill is normal.  Get your perks where you can, I say.  And great music in Franklin TN are some of our best perks!  I am sharing photos of some of my personal favorite bands/singers.  One that I don't have a photo for is http://www.2country4nashville.com/.  They have some serious old style country music.
There are other venues, like some of the parks in summer.  I will write about them separately.
Is there somewhere else you like to hear music? Which of these is your favorite?