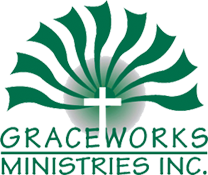 We are going through changes in my family on many fronts.  As a result, we are moving around "stuff".  My mom passed away last year and my dad is making changes.  So I am helping him deal with his stuff, some of which becomes my stuff.  And in my house, I have a child going to college who needs clothes, but has drawers full of clothes.  What??  Out with the old before in with the new.  What goes?  I also have a daughter who is receiving some furniture from my dad's house and is updating her room to a more grown up look.  Out with the crayons and small little girl collectibles.  This is most painful for her.  She likes her stuff. 
What are we doing with all the stuff???  That is the question. 
I love the Goodwill tag, something like, "Give to Goodwill, and Give Me a Job."  They like our stuff.  And they will take most anything.  Furniture, books, all clothing and home furnishings. Have you bought online from Goodwill yet?  www.ShopGoodwill.com.  I ordered a book from Goodwill through Amazon once.  So, that is your one stop dropoff.  We have a couple other local thrift stores that you can donate to and where you can shop.  Graceworks Ministries,  and Our Thrift Store on Columbia Pike.  Bring in your stuff and go in and buy some different stuff.  We have found some neat things at Goodwill lately.
If you want to be a bit more specific, there are some other places where you can sell or donate your stuff.  I always like to donate my books to the library where they will sell them in their quarterly book sale where the benefits go to the Library.  They have a cart near the front door of the Franklin library where you can leave your donated books.  Or you can take them to the Book Den in Williamson Square beside/behind Kroger.  They are down that outdoor corridor to the right of Kroger.  They buy some used books and sell used and new books at a discounted price.  You can "sell" them there for credit. 
For Furniture, call consigners to come to your house and give you a price. Finders Keepers and Mallory Station Consignment – this store is part of a self storage company, great concept .  I might suggest selling it before you store it for 3 years first.
If you have the hottest wardrobe in town and want to recoup some of that financial investment, you can consign clothes too.  I suggest Plato's Closet in Cool Springs,  and Designer Renessaince,   in the Berry Hill area in South Nashville.  These places are well known and well loved so you have a good chance of selling your merchandise.  In Franklin is The Consigment Shop on Murfreesboro Road.  I have shopped there and the owners were a terrific help.  There is a place in the Factory as well, near the front door.  If you want to sell Children's clothes, there are lots of consignment sales, but year round there is Once Upon A Child near the Aldi's off Royal Oaks Blvd.
Inevitably there will be some things that are not pretty and often dangerous.  These are the Hazardous Waste items that we don't use up or their best days are past.  For cleaners and many of the liquids, check here   for disposal.  For batteries and computer parts, check here for disposal.
And, of course, you can have a garage sale or an estate sale.  We started mobilizing our stuff the day of the neighborhood sale.  I missed that window.  But that is okay with me.  Sometimes I am up for the garage sale, and sometimes I am not.  Right now, I am about moving stuff to a better destination than its house of origin, so the donation options appeal most to me.  I do love a good garage sale though.  I picked up a nearly new 3 piece luggage set for $15.  I only need two of the pieces though, so I am trying to decide where to donate the 3rd piece.  And the cycle continues…..